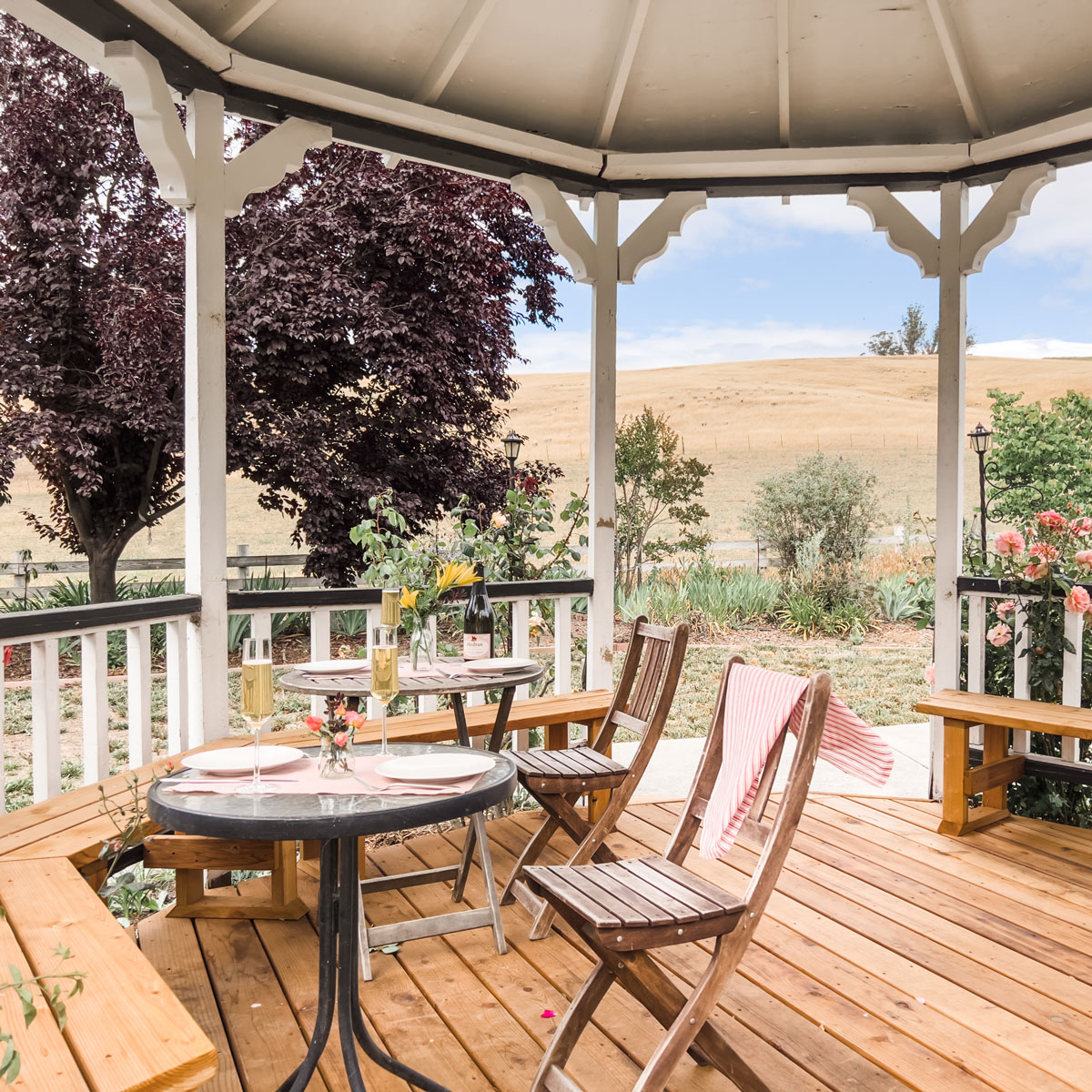 In the quiet of nature,
you can truly listen. 
Surrounded by rolling hills and wide-open skies, you'll find a deeper connection to each other and the causes and cultures you care about.
This working farm and private gardens provide a unique backdrop for meetings or retreats. From the broad shaded porch of Casa Grande, our historic homestead and the outdoor gathering circles, there is plenty of space for all.
Welcome the Day
Our large living room and dining room accommodates groups of 10-20, and two additional break-out rooms create more private space for conversation or concentration. Step outside to the gardens to reinvigorate and breathe the fresh Sonoma air at the tables and seating areas scattered thoughtfully throughout.
And of course, the bounty of the area is brought to you through local caterers we love.
Stay for the Night
After a productive day, retire to a relaxing evening in the accommodations of Casa Grande. Each of our three upstairs bedrooms have comfortable double beds and private baths. You will have use of the chef's kitchen and outdoor deck space, just off of the kitchen as well as a laundry room with washer/dryer.
We also have one private Casita in Casa Grande with a separate entrance, private bath, small kitchen, large living room and washer/dryer.
For larger groups, additional rooms can be rented at the renovated Hampton Inn or Sheraton Hotel, just three miles north of Silver Penny Farm.